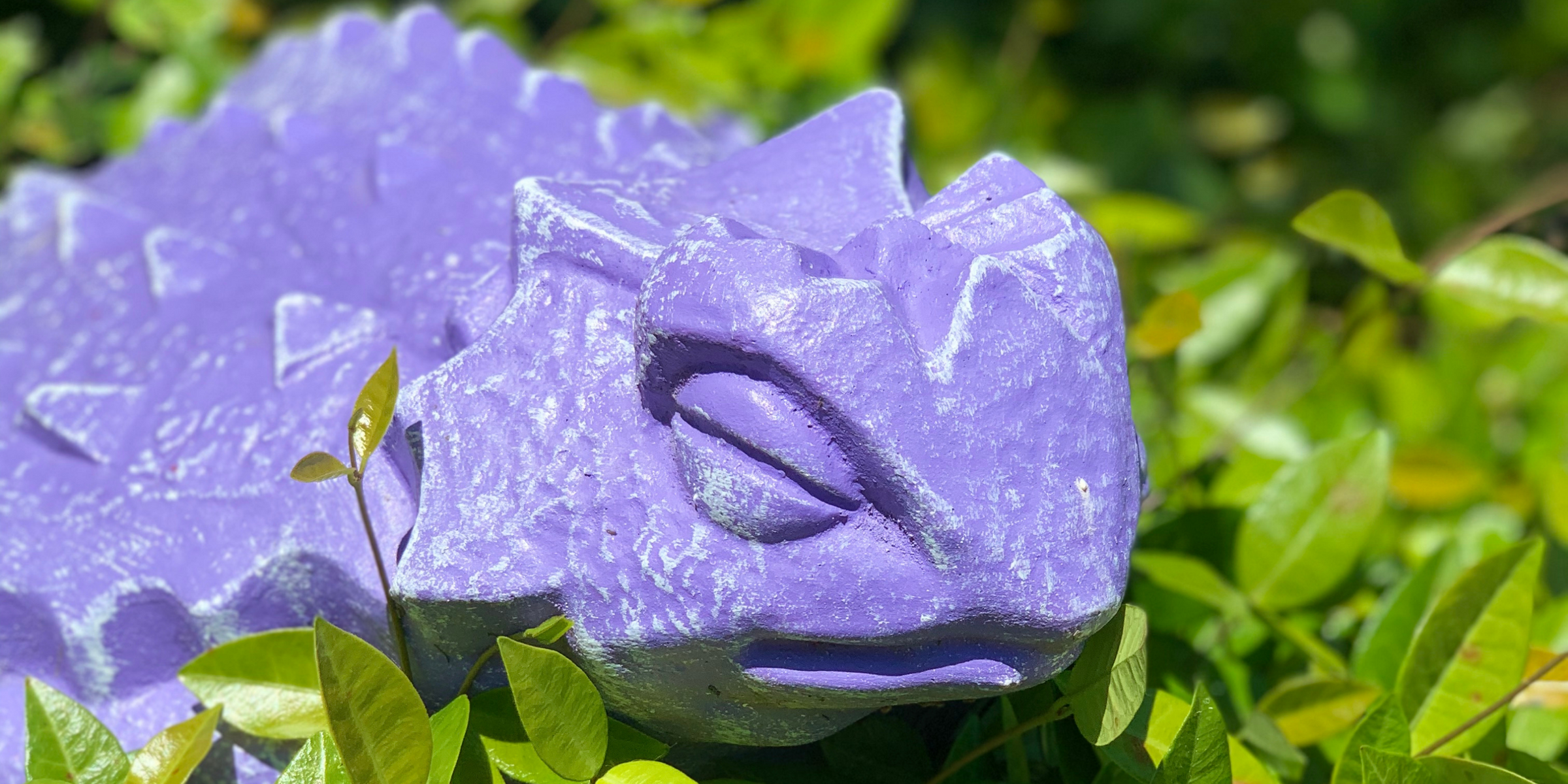 Having chosen lavender tissue and wisteria bags as signature Betsy Fisher colors in 1989, it was foreordained that at least one of our daughters would choose a college with purple as its signature color.
Jacey chose well!  She has worn more purple in four years than most of us wear in a lifetime, culminating in a  purple-robed walk as she graduated a proud TCU Horned Frog.
Congratulations to the TCU Class of 2022, and to Incoming Frogs! May the new parents and students enjoy this guide to Frog Dressing.
First
Know where to find Frog Gear.
The third-largest building on campus, after the football and basketball stadiums, is the poorly named bookstore. It occupies the most visible corner of campus, University Blvd. and West Berry St. After four years, I still can't be sure, but I think the books are upstairs somewhere. What matters is the ocean of solid purple and purple-trimmed wearables.
 Choose from fishing shirts, workout bras, cowboy boots, and space suits. Real Frogs don't wait for dressing rooms; they change between the racks and yell across the acre for another size. When you've exhausted that selection, head to Flash, the smaller competitor half a block away, and, as an early pre-game failsafe, the closest Kroger stocks as much purple gear as beer.
Best-dressed Frogs move beyond the t.  A favorite and Very Important Frog, Coach Dukes,  has an eye out for the purple every time she shops, and jumped on a  lovely floral blouse she sported at the Equestrian National Finals. Which reminds me, fellow Frog Fans, it is a fallacy that wearing the same gear to a multi-day sporting event brings good luck: change it up! Buy more Purple!
Second
Know the Social Power of Purple
Purple used to connote royalty, and on game-winning days, it feels that way! If you see someone in Fort Worth wearing green, that Baylor Bear will see your Purple and offer you their place in line, or buy you a Topo  Chico. Do not expect the same treatment in Dallas, where red-wearing SMU Mustangs want their football coach back.
Last, savor purple's kinship.
Past, current, and future Frogs identify by all types of purple gear, from canes to koozies and onesies. Whether you are pumping gas in VA, hiking in the Rockies, or strolling the streets of Santa Barbara, someone will spy your distinctive purple, nod, and say "Frogs," sharing that sense of belonging to one of the finest institutions in the country.
It's been an honor to be a Frog Parent. We relish the connection with our fellow Equestrian Team parents and will follow the team avidly, appreciating the work and dedication that strengthen and bond these athletes, coaches and staff. Go Frogs!
 Jacey, you gave 'em hell, you gave it all: Bah Zoom! Xoxoxox Mom
 PS: When you're not wearing Purple . . .
Shop "How To Dress a Frog" the Edited Collection