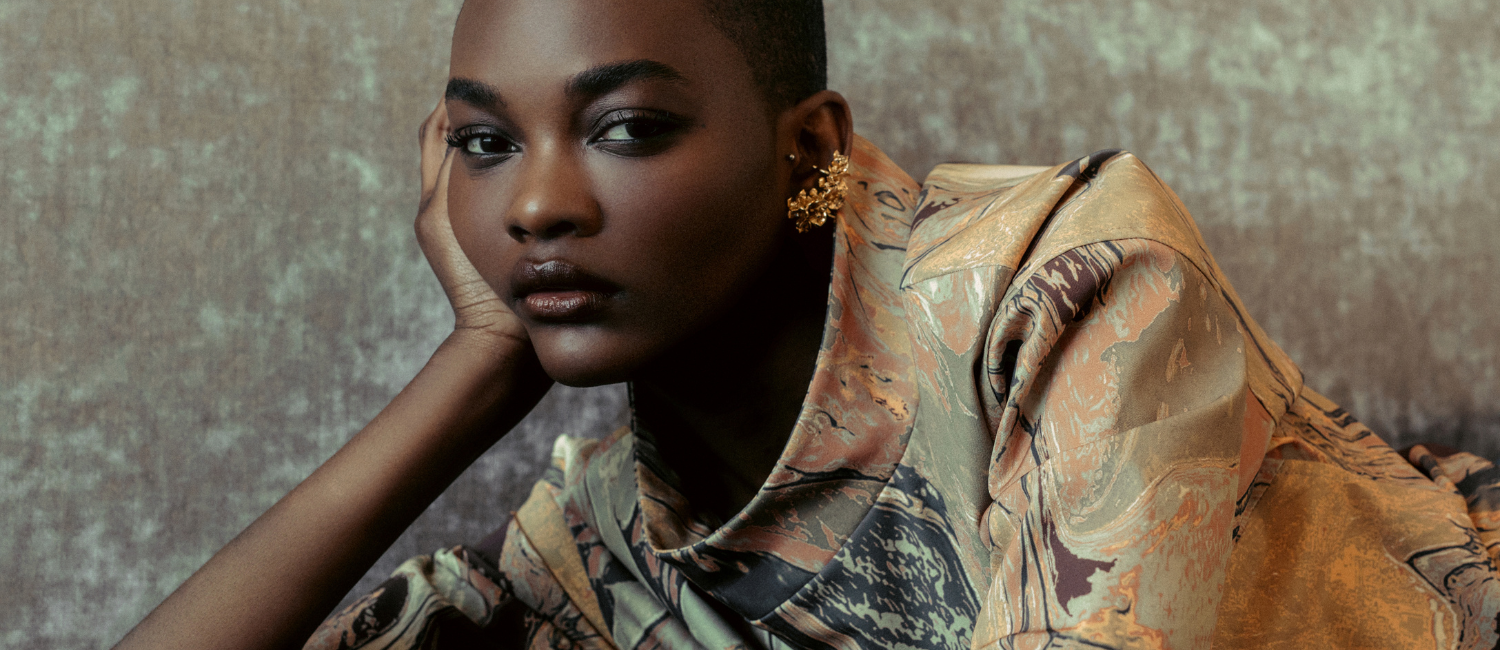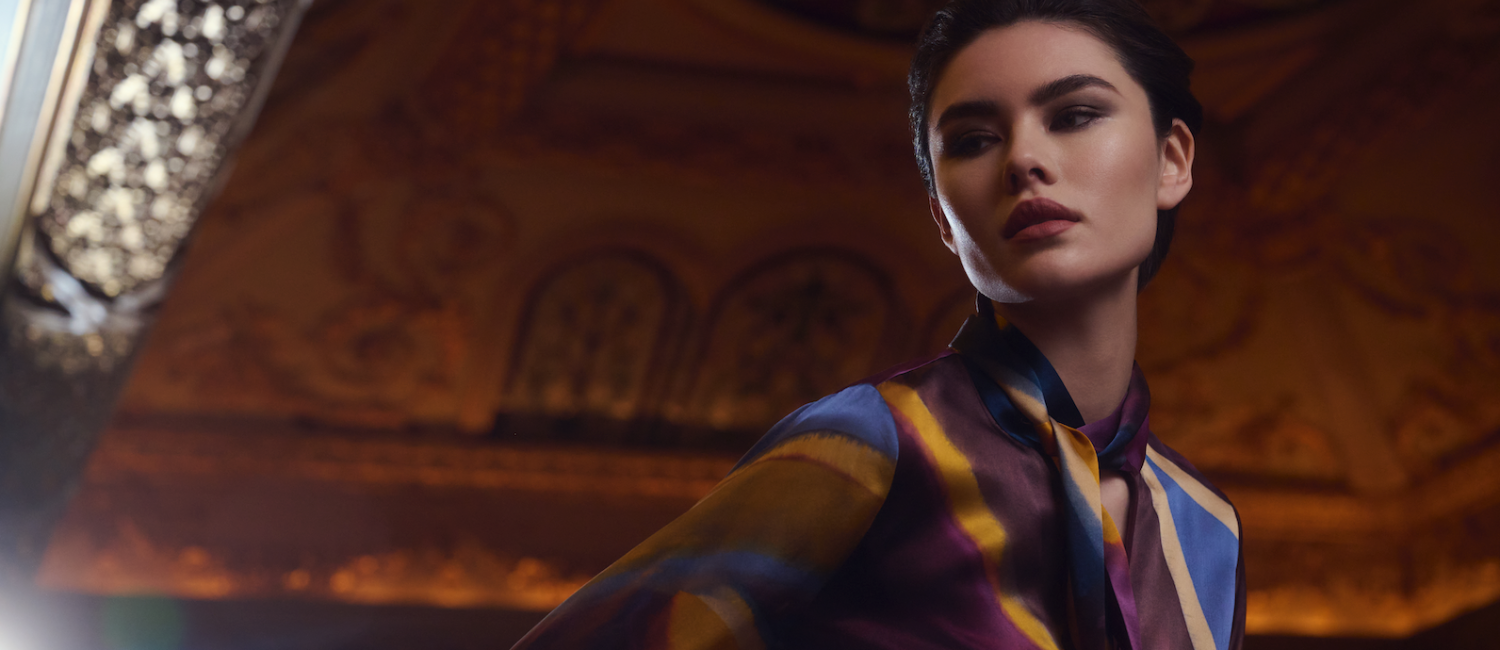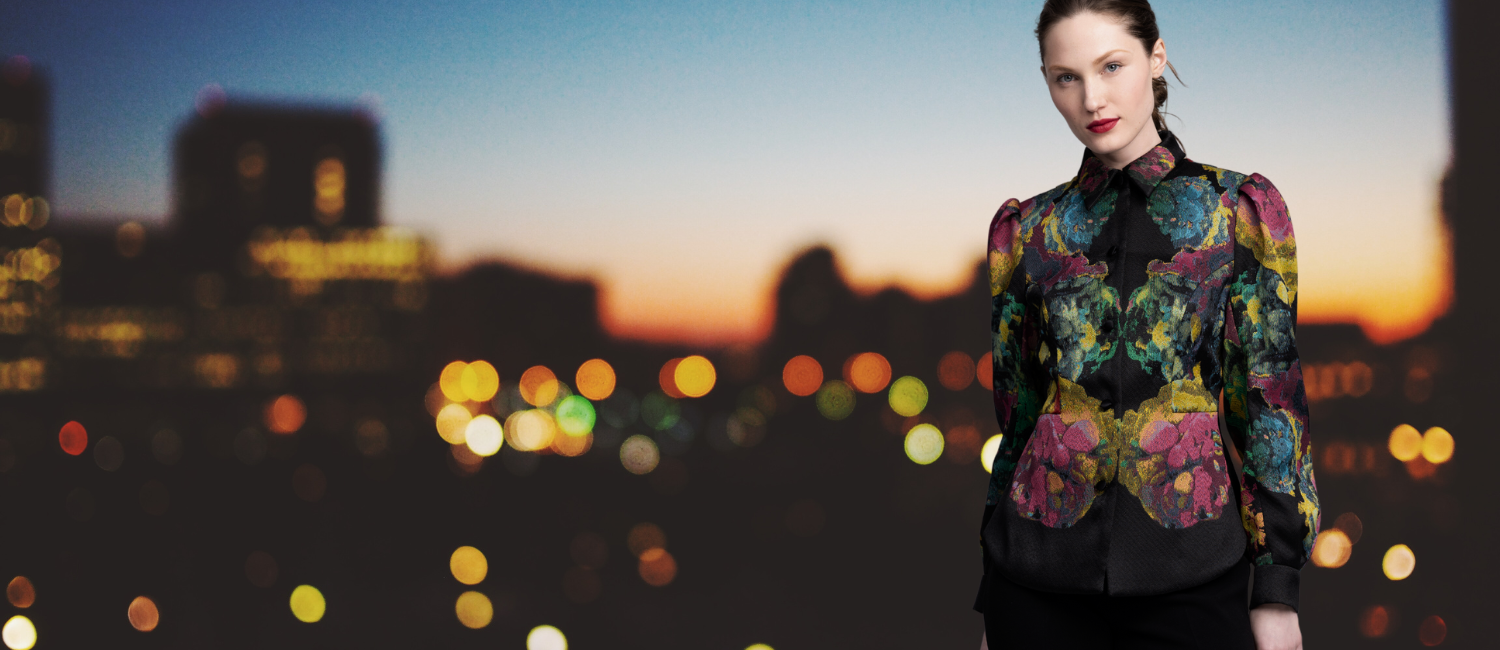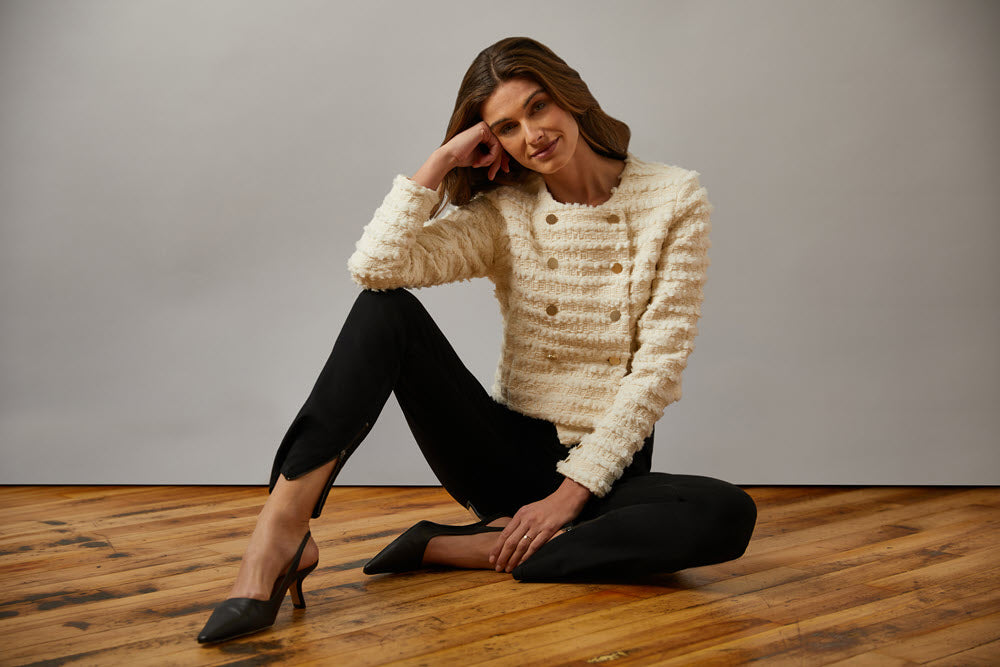 DC's Premiere Fall Fashion Event
Hilton's mastery of structure and beautiful fabrics flatter curves and propell you through work days and special events - even if that event is a weekend getaway! F23 prints and signature silhouettes make it his finest collection to date, and you'll still be tempted to pre-order Spring 24!
Sizes 0 - 14
The first reason to buy Mi Jong: you are the "mother of," a bridesmaid, or the unconventional bride. The second? You crave that comfort and distinction every day. Find it in exceptional seasonal print dresses and blouses that go from day into evening. Mi Jong customizes as needed.
Sizes 0 - 20
J & C has a masculine aspect of structure and a feminine aspect of softness that fuse in strong, clean lines and ease of movement. Known for technical and easy care fabrics that make business travel a snap, POP! treasures include wardrobe essentials and luxe knits.
Size 0 - 14
A Montreal-based lifestyle brand that celebrates color and femininity, Iris touches on trends and offers her distinctive take. This POP!, find layering knits and jersey tops, signature trenches in scuba and menswear, and the "it" jackets with optional matching bottoms.
0 - 16
Back for her second POP! DC, luxury knitwear designer Iana Boyd brings a broader selection of day and evening wear in year-round viscose stretch and Fall blends of modal and ultrafine merino with cashmere. Rich burgundy pairs with steely blue; dresses pair with structured and easy cardigans.
Sizes 2 - 18
Available only in fine specialty stores, Ecru delivers details and quality you'd expect at far higher prices. F23 highlights include stretch suede boot trousers, embroidered sleeves and pant legs, and a chic French terry jean jacket. Restock basics: signature tops and trousers come in vibrant new colors.
Sizes 0 - 14
Extreme fit, comfort, and playfulness explain Marc Cain's rowdy fanbase.Choose from P 24 samples and limited F 23 stock. Intarsia sweaters, fine leathers and supple tech pants and jackets bridge seasons; brand iconic printed scuba adn season-defying colors expand your range.
Sizes 1 - 6 (2- 14)
Joanie Goodman creates PONO accessories from featherweight resin. Each element is dyed, shaped, and finished to her exacting specifications in a family-owned Italian factory. Inspired by art and nature, F 23 sees an infusion of new colors and a renewal of core shapes. Beware of the "one for me, one for my friend," phenomena!
EMMELLE is a womenswear collection designed and produced exclusively in our New York City Garment District Atelier.

The collection is defined by a timeless aesthetic with an artistic perspective, focusing on unique, premium-quality fabrications sourced from Europe and Japan. The silhouettes are clean yet distinctive, reflecting the individuality and strength of the EMMELLE woman.
Scarlett Chase is the product of half a decade (& counting) of innovation, combined with the best of luxury fashion. Working with orthotic & orthopedic professionals, biomechanic specialists & industrial design experts, we have created an unprecedented line of shoes designed for women on the move. Scarlett Chase delivers style, elegance, power & a timeless silhouette without compromising fit. Named after my youngest daughter, a Type I Diabetes warrior, spitfire & the embodiment of beautiful power, creating Scarlett Chase & hearing the stories of women around the world in the process has been an incredible journey.
Our mission is to create high-quality knitwear pieces that give our customers pleasure every day and underline their personal style.

That our knitwear highlights accompany our customers for a long time and become absolute favourites - that's what drives us. The passion with which we design and produce our knitwear can be felt in every fibre.
Just Three Days!
Join Us at The Woman's Club of Chevy Chase
Friday October 6 | 10 - 7
Saturday October 7 | 10 - 6
Sunday October 8 | 10 - 3
7931 Connecticut Avenue
Chevy Chase, MD 20815
Easy parking behind the Club!
Last POP! April 23
Shopping Weekend Getaway
Stay with us at this welcoming Bethesda Marriott, a ten minute drive to POP!. Book by September 15th to get our group rate.
Meet at Cooper's Mill for after-shopping wine!
5151 Pooks Hill Rd,
Bethesda, MD 20814
BOOK YOUR ROOM
Walking Each Other Home
Supporting the indigent elderly through the Legacy of Grace Foundation answers the call to care for elders, especially those living their final years at Culpepper Garden. Look for the Wearing Love Collection online and at POP: 25% of WLC sales goes to the Foundation.
Get to know the Culpepper Garden Community and keep them in your hearts.
POP! DC will match up to $5,000 in donations made here!
donate here
PEOPLE ARE TALKING ABOUT POP!
★★★★★

The personal service is fantastic. Once their stylists sense your taste in clothing, they are able to put together the most flattering outfits. Despite changes in styles, I am still able to wear their clothes for years because the fabrics are so beautiful. But the best part is how much fun it is to shop there and then wear their adorable clothes!!!

L. Martin

Customer
★★★★★

The experience provided at one of Betsy's POP! events is truly unique in the fashion industry, it really is one of the only opportunities for designers to interact directly with the end consumer, and the result is that we can design garments around the lifestyle of the individual rather than the customer seeking out clothing that meets their needs. It is a game changer!

Hilton Hollis

Designer
★★★★★

Betsy and the team deliver an A+ experience every time you walk in the door. Betsy has a seasoned and refined eye for style, high-quality and comfort and is always looking for new talent in the world of fashion.

P. L.

Customer
★★★★★

Betsy's events are unique because she cares so much about the community. That's what Betsy does best, and she builds that community on a foundation of love! Everyone involved is part of her extended family, and it really makes it an incredible experience filled with love, passion, and creativity!

Mi Jong Lee

Designer
★★★★★

Betsy Fisher has been around for decades and continues to deliver the finest of clothes for sophisticated ladies. I love everything I've ever purchased and the pieces are classics always. Beautiful fabrics; lovely patterns; exceptional colors; impeccable design. Betsey Fisher is for ladies who know how to dress and dress well.

L. Ross

Customer